PRAISE YE THE LORD!!                                                    COME WORSHIP THE LORD WITH US

John 4:35 Say not ye, There are yet four months, and then cometh harvest? behold, I say unto you, Lift up your eyes, and look on the fields; for they are white already to harvest.

     Welcome everyone!  Come as you are!  Victory Tabernacle Church of God is a Spirit-filled body of believers who simply love God, love to be in His presence, and love to worship The Lord.  Our chief desires are to glorify The Lord and share his love through the Gospel of Jesus Christ.  Truly God has graciously provided a place, at Victory Tabernacle, where all people can come and grow in both, fellowship and The Spirit of God.     

     Our Pastors, Geral and Debbie Richardson have served in the pastoral ministry for over 30 years! Of which, 20 years have been at Victory Tabernacle.  Pastors Geral and Debbie Richardson are deeply sincere in their passion to serve God in their calling and are truly committed to the spiritual welfare of all whom they meet.  They labor tirelessly to win the lost and to see the people at Victory Tabernacle get closer to God.     

     Surely God has placed a special anointing to do both the calling of a Pastor and a Preacher of The Word of God upon Pastor Geral Richardson.  Click the link above, "Hear The Word of God" and listen to this Man of God preach for yourself! At Victory Tabernacle we are blessed with God's Holy Word and enriching fellowship.     

    We welcome you to come be with us at 

Victory Tabernacle Church of God!

Sunday School               10am - 11am

Sunday Morning Worship   11am

Sunday Evening Worship     6pm

Wednesday Evening            7pm

phone  (859) 369-3690 

3129 old Irvine Rd

Richmond, KY  40475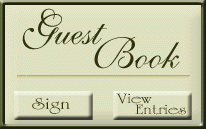 Are you Saved?  Have you accepted Jesus Christ as The Savior of your soul?  

The Word of The Living God promises to us in 1 John 1:9  If we confess our sins, He is faithful and just to forgive us our sins, and to cleanse us from all unrighteousness.

Salvation from eternal death by the promise of eternal life has been offered unto all mankind---unto you personally.  It is up to mankind (completely your free will) to accept the sacrifice that God has offered, which is His Only Begotten Son, Jesus.  

--Believe upon The Lord Jesus Christ and the redemption He provided on the cross... Repent and Be Born Again in The Spirit of God... Experience what life is really all about... feel the presence of your Creator... know The Love of your Maker... have the comfort of His providing, protecting, nurturing hand... let God fill the empty parts of your life... have a new start at this life and have life more abundantly and most of all... have peace... the peace of God that passes all understanding knowing that one day... you'll meet The Lord face to face, eternally with God in Glory.

 Please sincerely pray this prayer:

Lord Jesus Christ, Son of God, have mercy on me a sinner.  Please forgive me of my sins and create in me a clean heart.  I believe you died and rose again so that I may have eternal life.  I receive you into my heart as Lord of my life and Savior of my soul.  Thank You Lord for Your Grace, Your Mercy, and Your Love. Thank You Lord for saving my soul.  Amen.

Therefore is any man be in Christ, he is a new creature:  old things are passed away; behold all things are become new.                                                                                                                                                                             2 Corinthians 5:17

     LISTEN TO ADULT SUNDAY SCHOOL

GO TO "HEAR THE WORD OF GOD" SECTION

Double click here to add text.